Bike Shuttles and Summer Transfers
Of course as well as our bike transfers, we offer our normal airport transfers throughout the Summer and Autumn seasons too.
Many ski resorts are also awesome summer holiday destinations, with a large number of activities available, and a very comfortable climate. Our transfer service is available all year round. Not just for the ski season.
Shuttle service – Mountain Bikes, E-Bikes, Race Bikes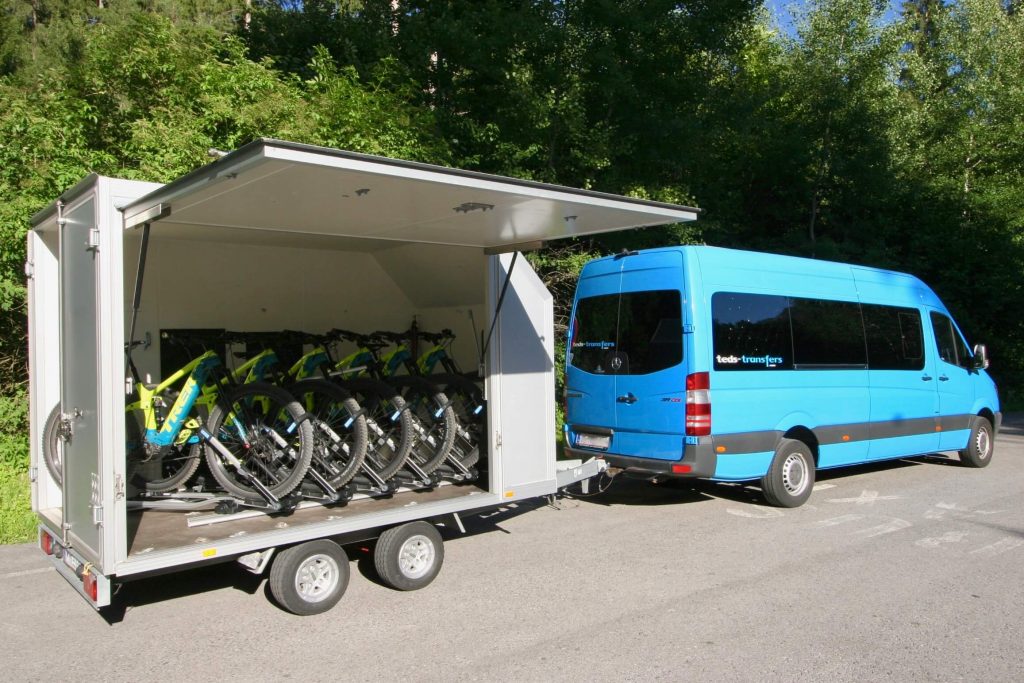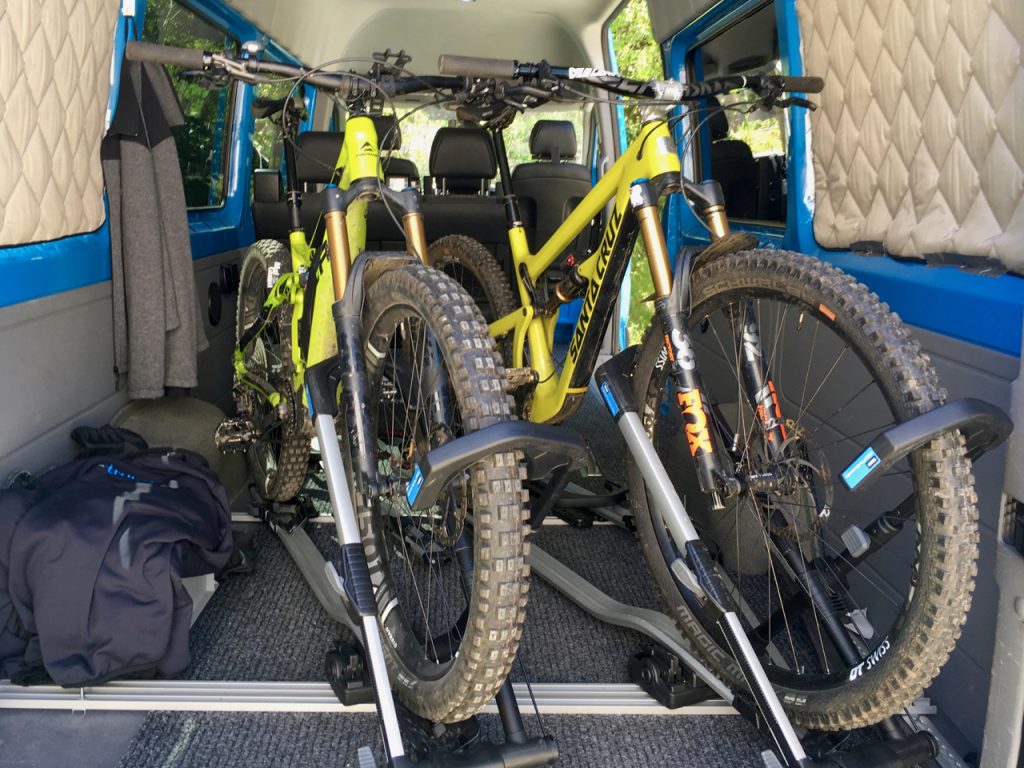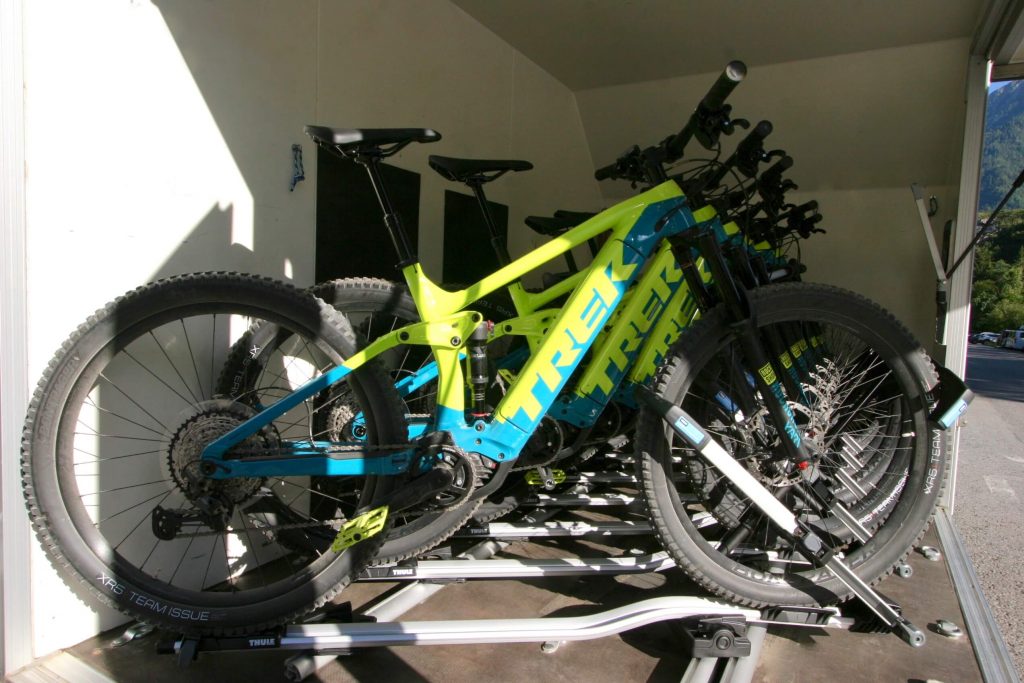 You are worried your expensive bike will be scratched or damaged during transport…….No Problem!
We use "Thule – Upride" bike racks to safely secure your bikes in our minibus and trailer. The "Upride" bike rack clamps the bike upright using only the front wheel, so there is no frame contact and any size or form of bike can be easily transported, well….maybe not a Penny Farthing. For added support, extra braces between the bikes (secured on the seatposts or wheels) prevent the bikes wobbling while driving on rough roads. Any possible contact points between the bikes will be protected with additional foam padding.
Our enclosed trailer and minibus, using "Thule" bike rack systems, can securely transport up to 8 bicycles of all types, E-bikes, downhillers, road bikes, etc.
For smaller groups of up to 4 passengers, your bikes can be fastened to "Thule – Upride" bike racks inside the minibus. Yes our minibus is that big! Therefore we can offer a better price for smaller groups because we don't need the trailer.
Please contact us for prices.
Whether you are looking for transport from the airport to your accommodation with your bikes, or you are looking for a secure way of bringing you and your groups bikes over the alps for a "Transalp" adventure. We can offer you a safe and comfortable transfer for you and your bike.
Our local bike parks include:
Sölden Bike Republic: www.bikerepublic.soelden.com
Bikepark Sefaus-Fiss-Ladis: www.bike-sfl.at
Bikepark Innsbruck: www.bikepark-innsbruck.com
And more…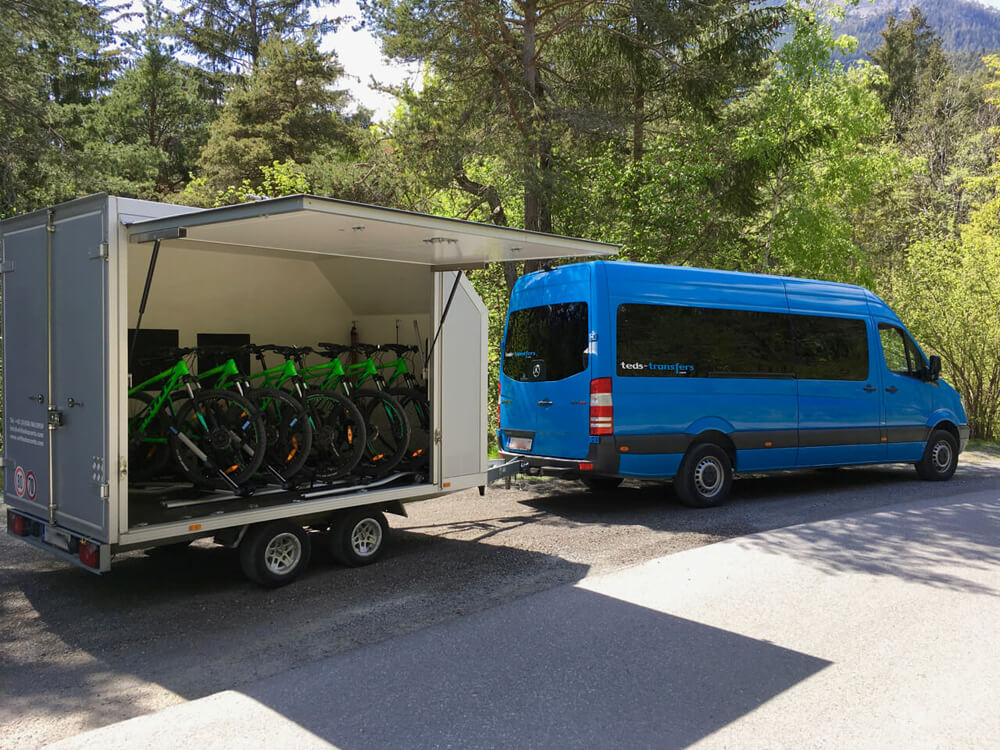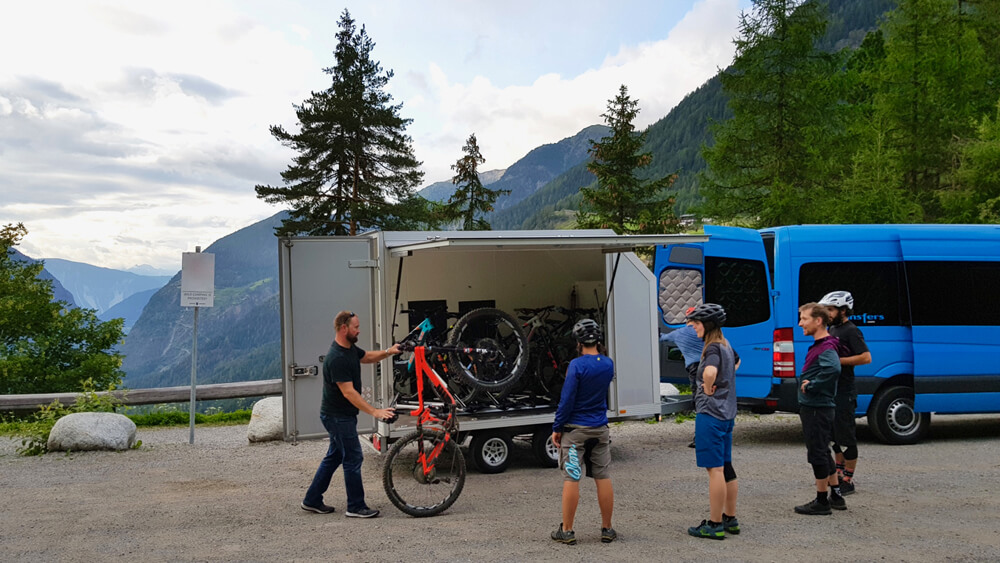 Transfers for Hikers and Day Trips
Ted's Transfers can bring you and your family or friends to a great starting point for some mountain hiking, or of course pick you up at the end of your walk and bring you back to your accommodation or starting point.
Or how about a day trip to somewhere farther away? Pizza and Ice cream in Italy, or a visit to some amazing waterfalls. Please contact us for an obligatory free quote.