Our exclusive Transalp Bike Shuttle offers you and your biking group the most comfortable way to travel back to your start location, after an exerting and exhilarating cycle over the alps. And of course the best treatment for your bikes.
Door to door service means we will happily collect you at your designated location, directly from your Hotel/Accommodation, and drive you and your group comfortably home.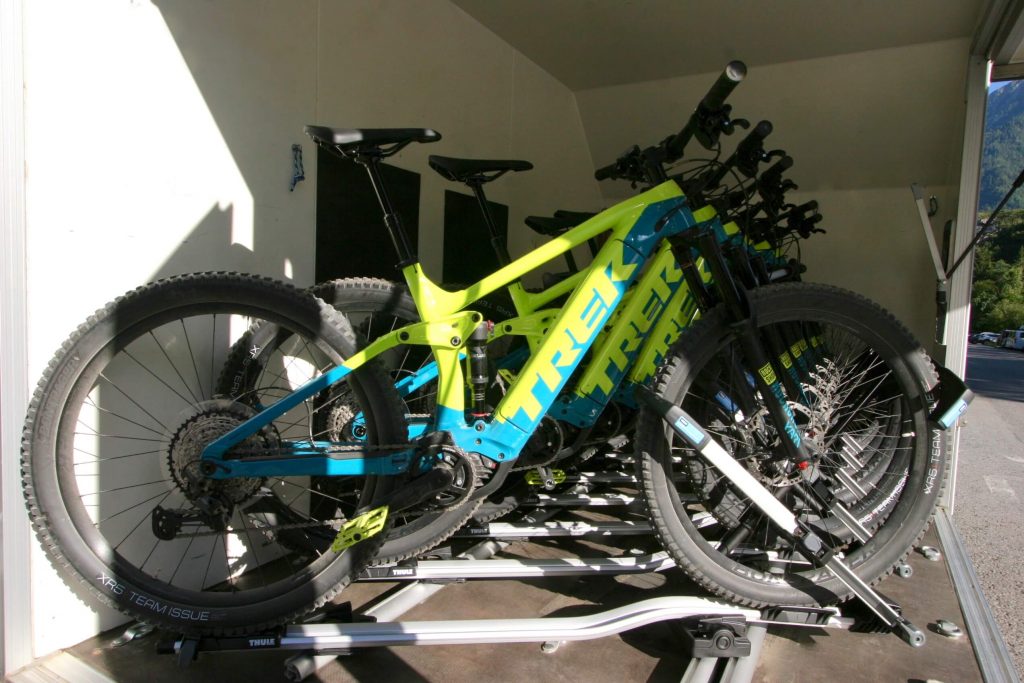 Our large long wheel base Mercedes Sprinter minibus offers more space than most other minibuses, which allows you to stretch your legs during the journey. And our enclosed bike trailer ensures that your bikes are also safe and secure for the journey home.
With space for up to 8 passengers, of which all 8 receive a full sized seat with comfortable leg room. Also plenty of head room and large windows, guarantee a comfortable drive back across the alps.
As a private transfer service for your group we will bring you as swiftly as the traffic allows, back to your designated destination. Of course stops for coffee breaks, toilet stops or even a sightseeing break can all be included, as you can decide how quickly the journey goes.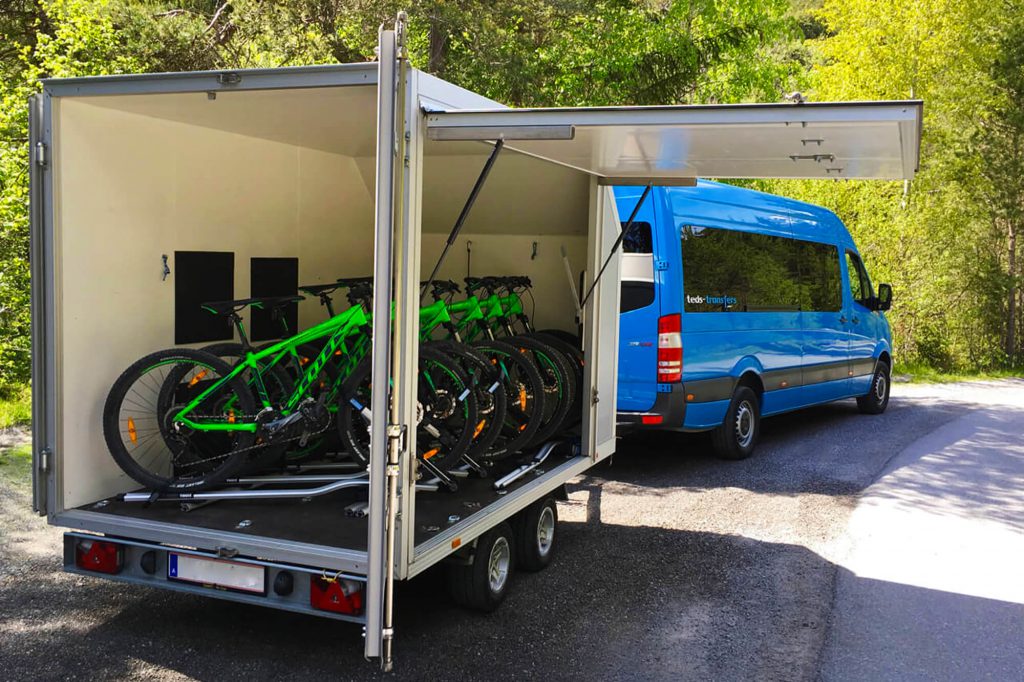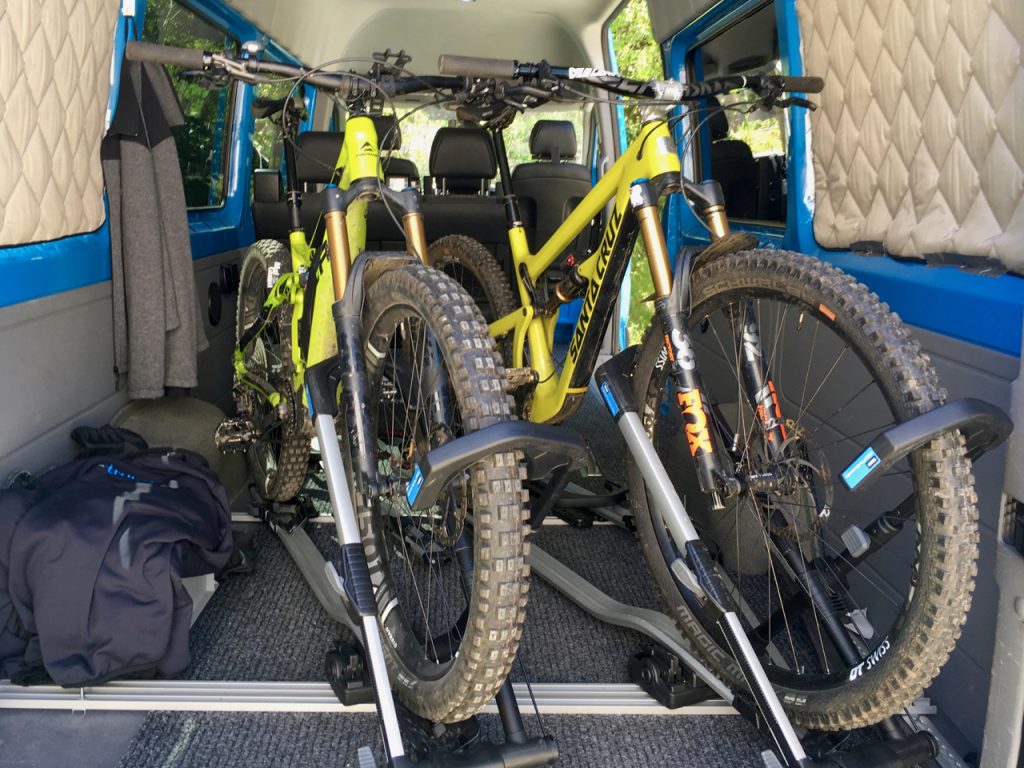 Our enclosed and locked bike trailer is fitted with "Thule" bike racks for the best care and safety of your treasured bikes, enabling us to transport all forms of modern bikes. Bike trailers can also be accommodated when booked in advance. And of course we are aware of the value of your bikes and treat them accordingly while loading and unloading.
Our typical Transalp bike shuttle pick up locations are in Italy around the lake Garda area: Riva del Garda, Torbole, Arco. And our drop off locations: Garmisch Partenkirchen, Munich, Füssen or Innsbruck. However we can collect you from any other location and drive you to any destination you specify. Please contact us for an obligation free quote and availability.
Price Examples… (Summer 2023)
Complete price for the minibus up to 8 passengers, (not per person) – including MwSt (VAT), Tolls and Parking fees.
Riva del Garda – Innsbruck:
1-4 Passengers € 495,00, 5-8 Passengers € 545,00
Riva del Garda – Garmisch Partenkirchen:
1-4 Passengers € 595,00, 5-8 Passengers € 645,00
Torbole – Füssen:
1-4 Passengers € 695,00, 5-8 Passengers € 745,00
Torbole – Munich:
1-4 Passengers € 845,00, 5-8 Passengers € 895,00
Colico (Lake Como) – Garmisch Partenkircken:
1-4 Passengers € 595,00, 5-8 Passengers € 645,00