Publisher
Innsbruck airport taxi transfer service:
Ted's Transfers
"Ted" Paul Fieldhouse
Handelsweg 3
6430 Ötztal-Bahnhof
Austria
Phone: +43 650 86 10 959
E-Mail: info@teds-transfers.com
Design & Development
clubdrei.com Medienagentur OG
Niedere-Munde-Str. 15a
6410 Telfs
Austria
Phone: +43 5262 62811
E-Mail: office@clubdrei.com
Innsbruck Airport Taxi Transfer Service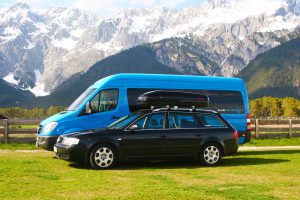 Professional Local Business
Ted´s Transfers is a small transfer company based in the town of Silz in the Inn valley, 40 kilometers to the west of Innsbruck. Therefore our location is perfect to offer you a comfortable transfer from your chosen airport to your favorite ski resort. Our main company goal is to offer a completely hassle free taxi transfer service, with the ultimate customer service.
English background
Ted himself is originally from Oxford, England and moved to Tyrol in 1996 at the age of 19 to work in the outdoor industry. Working as a whitewater raft guide and outdoor manager in summer and several different seasonal jobs in different resorts during the winter season, Ted has gained a lot of local experience in many areas of Tyrol.
Experience
To help fund his love of outdoor sports, Ted has worked over 15 seasons as a taxi transfer driver together with ski and snowboard instructing, ski rental, and various other jobs. Because of his passion for driving, Ted has experienced many, many miles of roads in all conditions, throughout Europe and other continents and in many different types of vehicle.
How it began
In 2012 Ted founded the company "White Descents" with the aim to offer ski safari holidays in the best resorts here in Tyrol. Because of the complicated nature of Tyrolean bureaucracy, White Descents had to change to survive. For marketing purposes the company name was changed and Ted´s Transfers was created.
Our aims
Whereas most taxi businesses are made up of a large fleet of drivers and vehicles, Ted´s Transfers plans to stay small and local. Because Ted himself is the main driver and back office worker, it gives him a complete overview of all the bookings and vehicles. This consequently enables him to really concentrate on offering the best possible customer care, and on keeping the airport transfer vehicles in an optimal state of cleanliness and functionality.