As you all know the winter season 2020/2021 was canceled due to the Corona Virus. We were very lucky living here in Tirol, as the majority of local ski resorts decided to open anyway and offer a service for the locals. As you can imagine that led to the luxury of super quiet pistes, untracked powder for days and days, and of course no Saturday traffic queues up and down the valleys. What we did really miss though (aside from you…our customers), was the mountain restaurants and huts. Some managed to offer a takeaway service but it's definitely not the same as a relaxed meal with your ski buddies while sitting and enjoying some sunshine surrounded by glorious ski runs.
Business opportunities
With no tourists (Hotels and Guesthouses were forced to stay closed for the entire season), our airport transfer service wasn't needed. So how did we manage to keep the business afloat? Luckily a local potato farmer had had a very good potato harvest in the summer of 2020, and after his usual selling rounds in autumn he still had many tons of the best locally grown potatoes to sell. We built a good friendship and used social media to sell sacks of his potatoes, which we then delivered using our Mercedes Sprinter minibus.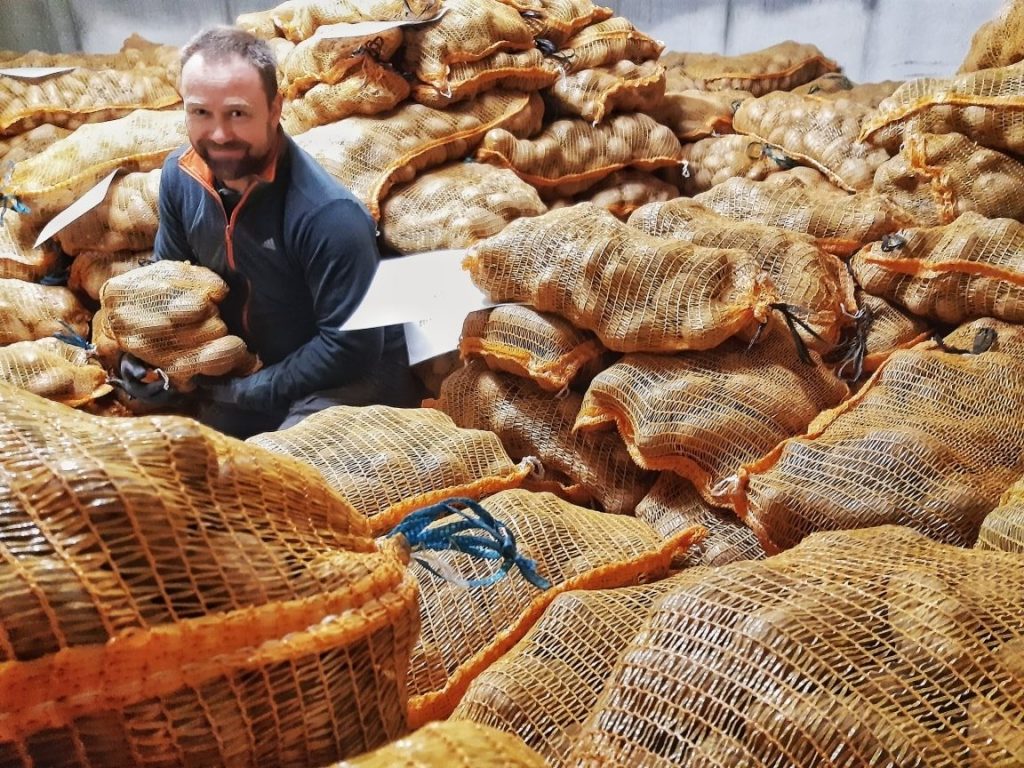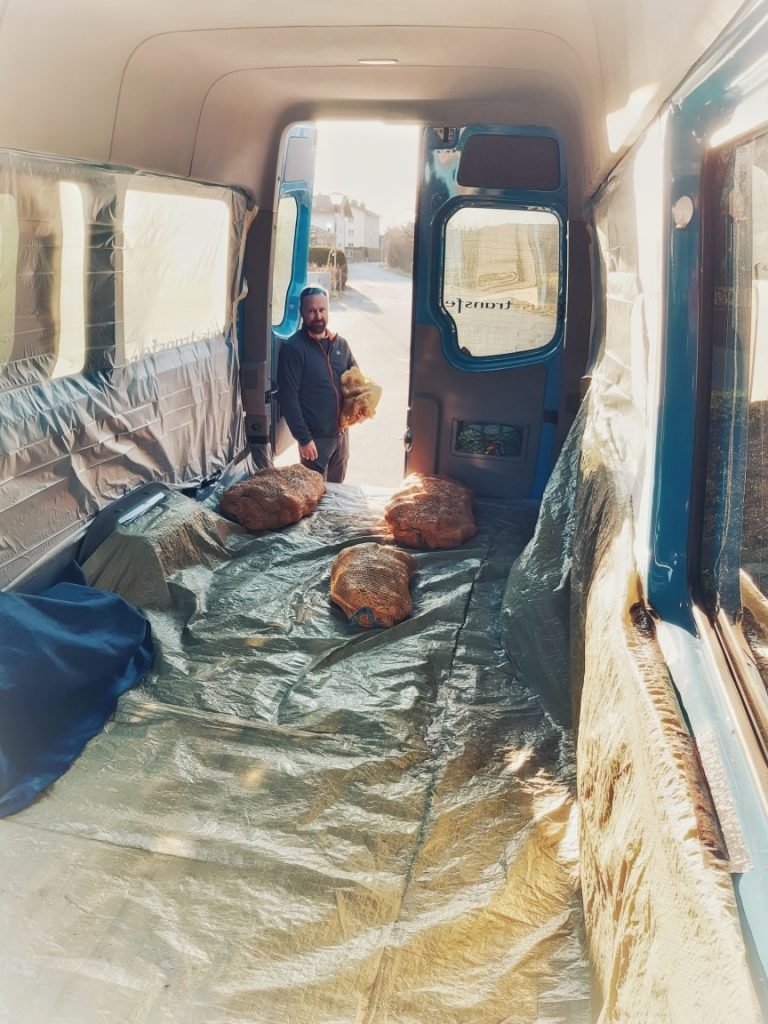 So we'd like to add a huge thank you to Franz Lechleitner and family from Stams, and of course all those who purchased his potatoes, for helping us to keep going over the winter season.
For anybody wanting a sack of potatoes to take home with them after a ski holiday this season, that is of course no problem 😉